Solutions for the Furnace industry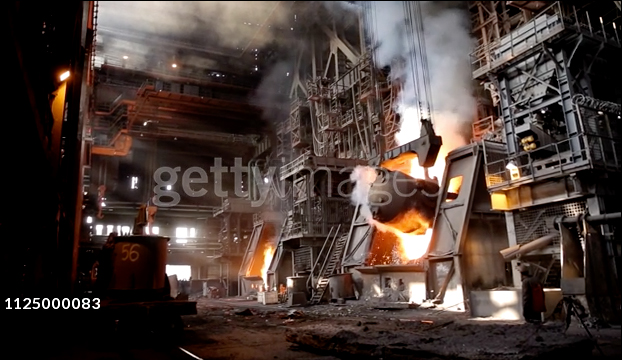 Solutions for the Furnace industry
An industry leader
For more than 70 years, Conax Technologies has been a leader in the design and manufacture of compression seal feedthroughs, temperature sensors and cable and harness assemblies for a broad range of industries, including solutions for furnaces used in the steel, aerospace, heavy industrial, and automotive industries.
Conax customers rely on our standard and custom-designed solutions for a variety of processes, including melting, casting, re-heating, annealing and coating.
Sensors and seals for a wide range of furnaces
Our temperature sensors and fitting/feedthrough assemblies are used in various types of furnaces, ovens and kilns across a variety of industries and applications, including:
Heat treating parts and components
Vacuum and pressurized furnaces and autoclaves
Glass manufacturing
Ceramic manufacturing
Base metal load thermocouples
Platinum control thermocouples

Steel and metal production
AMS2750E compliant sensors
Conax supplies sensors in compliance with AMS2750E calibration requirements. And we manufacture base metal thermocouples, such as types K, N, E, J and T, that can withstand operating temperatures up to 2300ºF (1260ºC). For high temperature applications, Conax manufactures noble metal and refractory metal TCs, including types S, R, B and C, that can withstand temperatures up to 4200°F (2315°C).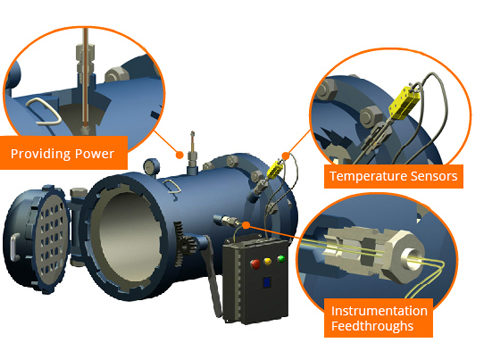 View our solutions for the furnace industry
Conax designs and manufactures high-quality solutions for providing power, accurately monitoring temperatures, and providing reliable, secure feedthroughs for instrumentation. Click here to view our products.
Complete the contact form to find out more
Your indispensable partner
We know that innovative ideas come from collaboration. By taking the time to understand your unique challenges, we develop the ideal solutions that help you—and your customers—succeed.
Our commitment to providing quality, innovative products on time and at a competitive cost continue to make us an indispensable partner for every customer we serve.
Customer loyalty
Customer satisfaction and loyalty fuels everything we do. Conax is proud to maintain a Net Promoter Score that is consistently in the 99th percentile.