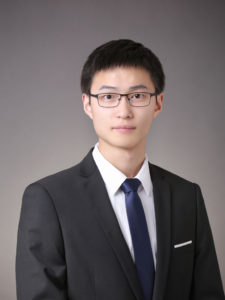 Jay is Conax's Associate Account Manager for the Greater-China Semiconductor Industry and is based in our
Shanghai offices.
Prior to joining Conax, Jay worked at a prestigious Shanghai-area accounting firm in the audit function before
deciding that he wanted a career in sales. Jay graduated Jiangxi University with a degree in Finance and
Economics.
In his spare time, Jay enjoys playing basketball, reading books, and watching movies. Like any true
salesperson, Jay loves trying new things and then recommending the best ones to his friends. He's truly
pleased when he sees them happier after adopting his suggestions—the same kind of satisfaction that comes with
our customers getting what they need from Conax!