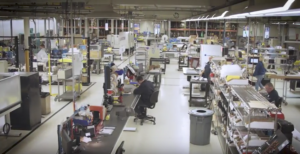 During this time of global response to the COVID-19 pandemic, the health of our employees and their families remains of utmost importance at Conax. At the same time, we're working within federal guidelines and New York State mandates to continue our operations and serve the needs of our customers.
Recently, New York Governor Andrew Cuomo signed an Executive Order mandating that each employer in New York State reduce the in-person workforce at any New York State work locations by 100%. The executive order provides an exemption for any "essential business or entity providing essential services or functions". Conax qualifies for continued operation, based on how "essential business" is defined.
We understand that this unprecedented global emergency presents new challenges for all of us. Conax is committed to working closely with you to ensure the safety of the workforce and maintain our ability to serve the needs of our customers and partners.
Thank you.