We're looking forward to the upcoming Furnaces North America (FNA) 2020 Virtual Trade Show and having the opportunity to talk with our colleagues in the heat treating industry about innovative solutions available from Conax Technologies.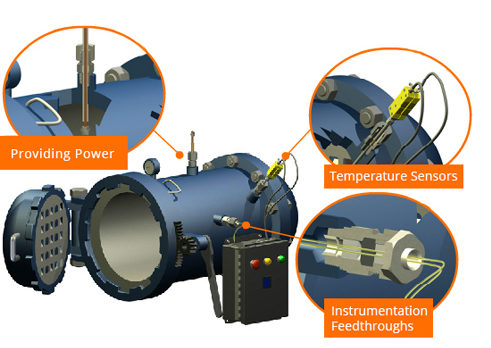 Temperature sensors, instrumentation feedthroughs, and solutions for providing power
Conax designs and manufactures reliable, high-quality temperature sensors and fitting/feedthrough assemblies for applications in wide range of furnaces, ovens and kilns, including:
Steel and metal production
Glass manufacturing
Heat treating parts and components
Ceramic manufacturing, cement and brick plants
MIMs for load thermocouples
Platinum control thermocouples
AMS2750E compliant sensors
Conax supplies sensors in compliance with AMS2750E calibration requirements. And we manufacture base metal thermocouples, such as types K, N, E, J and T, that can withstand operating temperatures up to 2300ºF (1260ºC). For high temperature applications, Conax manufactures noble metal and refractory metal TCs, including types S, R, B and C, that can withstand temperatures up to 4200°F (2315°C).
Find out what's new in heat treating—and what's on the horizon—from Conax
Visit us at FNA 2020 to talk to our experts about the latest heat treating solutions from Conax and get a glimpse of what's on the horizon.
If you aren't planning to attend the virtual trade show, please contact us, send us an email or click here to find out more.