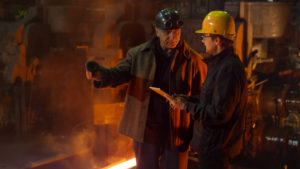 Our Field Installation Guide helps ensure successful operation
If you purchase temperature sensors, you likely pay very close attention to choosing the right device for the job. But how closely are you looking at the installation details when you select your sensors? Even the very best sensors will perform poorly if they're not properly installed with all the correct parts.
Conax Technologies' comprehensive, 8-page Thermocouple & RTD Temperature Sensor Assembly Field Installation guide (Bulletin 6027, Rev A) details each step of the installation process to help ensure your system won't fail.
A step-by-step guide
In addition to guidelines for proper installation, this brochure will walk you through pre-installation steps to help ensure you have the correct parts, have checked the sizing, and have removed any potential dangers from pressure or electric power prior to installation.
The brochure also provides a Thermocouple Characteristics Table to help match polarity when attaching the sensor to the terminal junction and a section on selecting the proper extension wire to ensure temperature readings transmitted from the sensor assembly to the control room are accurate.
The highest standards of quality
Conax temperature sensors are engineered, tested and inspected before shipping, and our quality assurance programs conform to AS9100D, ISO 9001:2015 and IEC 80079-34 standards.
We also offer calibration services, and our laboratory has received ISO/IEC 17025:2017 accreditation. Conax has also met additional requirements to obtain ILAC MRA (International Laboratory Accreditation Cooperation, Mutual Recognition Arrangement) certification to ensure that our lab is in compliance with a host of other standards around the world dealing with calibration laboratory quality requirements.
Download our guide and find out more
We're here to help. Download the Thermocouple & RTD Temperature Sensor Assembly Field Installation guide or view our products. If you have questions or need a customized design for your application, contact us.