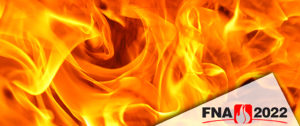 Visit Conax booth at #144
October 4th 11:15 a.m. to 5:30 p.m. & October 5th 10:30 a.m. to 2:30 p.m.
Conax Technologies is excited to be heading to Indianapolis for Furnace North America (FNA) 2022. It's been called the "Disney World of heat treating" and a "melting pot of the best minds" in the industry, and we're anxious to be part of it again. Visit us at booth #144 to see what's new at Conax.
Talk to us about…
ISO/IEC 17025:2017 accreditation
Conax Technologies' calibration laboratory is ISO/IEC 17025:2017 accredited and has met additional requirements to obtain ILAC MRA (International Laboratory Accreditation Cooperation, Mutual Recognition Arrangement) certification, ensuring compliance with a host of other quality standards around the world.
AMS 2750F compliant sensors
Conax supplies sensors in compliance with the latest AMS 2750F calibration requirements. We design and manufacture base metal thermocouples that can withstand operating temperatures up to 2300ºF (1260ºC) and noble metal and refractory metal TCs that can withstand temperatures up to 4200°F (2315°C).
High-quality temperature sensors and fitting/feedthrough assemblies
Our temperature sensors and fitting/feedthrough assemblies are used in various types of furnaces, ovens and kilns across a broad range of industries and applications, including:
Heat treating parts and components
Vacuum and pressurized furnaces and autoclaves
Glass manufacturing
Ceramic manufacturing
Base metal load thermocouples
Platinum control thermocouples
Find out more
If you're planning to attend FNA 2022, please stop by our booth and we'll be happy to tell you more. If you won't be at the show but want to find out more, visit our website, send us an email or submit a contact form.