Visit us at booth 324 to see our competitively-priced, aftermarket solutions for LM turbines.
Conax Technologies will be attending Western Turbine Users (WTUI) conference and exhibition in San Diego March 12 – 15 to
exhibit our aftermarket equivalent exhaust gas sensors that offer significant cost savings for LM6000 T4.8 and LM2500/LM5000 users.
Available at competitive price point, our sensors for LM Series turbines are engineered from state-of-the-art materials
that are fully interchangeable with OEM products on all LM ground-based applications, and they offer excellent mechanical strength
and superior oxidation creep resistance. Click below to download our brochures.
Download LM6000 T4.8 brochure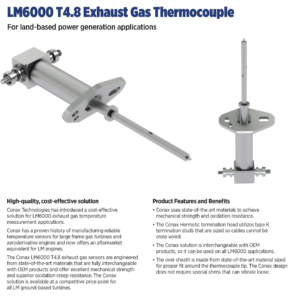 Download LM2500/LM5000 brochure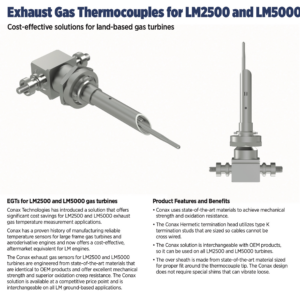 We hope to see you in San Diego at our booth 324. But if you won't be attending, you can get more details on
our solutions for LM turbines here. Or call us at +1 800 223 2389 or submit a contact form.