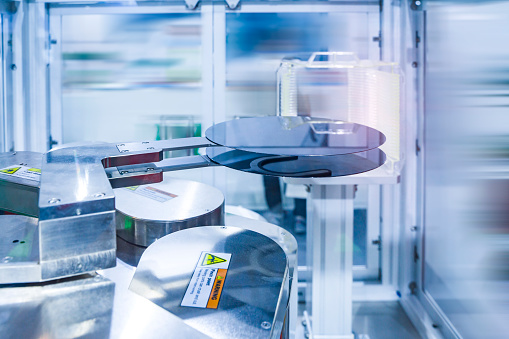 LeakDefender™ Brand Thermocouples for the ASM® EPSILON® Reactor
Real-time gas monitoring to minimize wafer loss and maximize thermocouple life
LeakDefender™ brand thermocouples are used in ASM® EPSILON® Reactors in conjunction with the TC Sentry System™ to monitor for quartz sheath leaks in real time.
In the harsh environment of a reactor, the quartz sheath is attacked and can fail prematurely. This will cause at least one or potentially many wafers to be contaminated and scrapped, resulting in reduced tool yield.
This leakage cannot be detected right away with standard TCs, and it can lead to:
Operator safety concerns resulting from process gases leaking out and atmosphere leaking in
Wafer yield loss due to surface defects
Damage to the tool that can lead to premature chamber change and potential tool explosion
Costly unscheduled tool downtime
Conax Technologies' new LeakDefender™ thermocouples are used to monitor the quartz sheaths for gas leaks in real time and allow for fast shut down of the reactor. When a leak is detected in any of the TCs, the TC Sentry System™ can immediately shut down the reactor to avoid costly contamination to the chamber and minimize or totally eliminate wafer loss.

LeakDefender™ brand thermocouple benefits
Lower tool Cost of Ownership (CoO): Real-time leak detection ensures faster leak discovery, limiting loss to a single wafer.
Improved yield: Surface defects caused by leaks are reduced to minimize scrap wafers.
Reduced process variation: Atmospheric leaks that cause excessive chamber coating and power disruption are prevented, reducing the need for adjustments to power offsets.
Reduction in unscheduled downtime: Early detection of atmospheric leaks prevents premature chamber cleans.
Increased tool and cleanroom safety: Localized leak detection occurs earlier than with cleanroom H2 detectors, preventing hydrogen chloride leaks from corroding external hardware.
Seamless integration with system controller: Thermocouples connect directly to OEM-provided user digital input.
Proven technology: Hydrogen gas detectors are widely used in the EPSILON® H2 monitoring system.
One-shift installation: The 6-hour installation and 2-hour calibration and testing can be completed in a single day.
Cost-effective protection: The cost is less than a single scrapped device wafer, and off-the-shelf components eliminate the need for special equipment.
Center TC monitoring: The center TC is most prone to premature sheath failure. The LeakDefender™ brand Center TC monitoring line leaves the rotating assembly through a special slip ring assembly.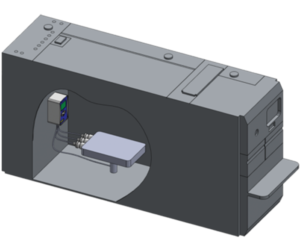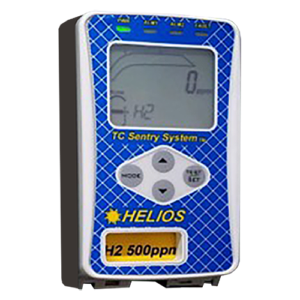 How it works
Depending on process chamber type, a typical reactor has two or three LeakDefender™ thermocouples installed in the horizontal orientation and one LeakDefender™ center thermocouple installed in the vertical orientation.
Gas monitoring lines exit each of the LeakDefender™ thermocouples and are routed into the TC Sentry System™ gas monitor. If a premature thermocouple sheath breach condition occurs, this in-situ monitoring system will detect the leak and prevent product loss and major unplanned maintenance events.
About the TC Sentry System™ gas monitor
The TC Sentry System™ gas monitor is manufactured by Helios Technical Services. This system is capable of detecting minute volumes of hydrogen and triggering one or more control outputs. The ultra-fast detection and response of the system will prevent product loss and contamination of items internal to the process chamber. Detecting a single premature thermocouple sheath failure can save significant time and money.
ASM® and EPSILON® are registered trademarks of ASM® International. Neither Conax Technologies nor its products are affiliated with, approved by or sponsored by ASM® International.