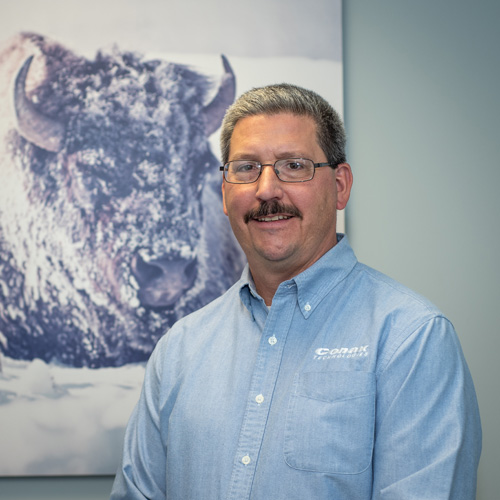 Jerry Michaels
Director of Sales Operations and Customer Experience
Jerry has always been a "working" sales manager and brings to Conax Technologies 25 years of technical sales experience with testing equipment and pressure sensors in the Aerospace industry. His expertise has helped to guide our sales efforts in this area; and Jerry's knowledge surrounding AS9100 has helped Conax secure this vital designation and grow our footprint in the Aerospace industry.
His responsibility as a Business Unit Manager for Aerospace, Power, and General vertical markets will be to increase shipments and profitability by leading and directing strategic and tactical growth initiatives globally.
In addition, he works closely with our sales and engineering teams, while managing large programs directly with Conax customers.
Outside of work, Jerry enjoys playing golf and softball and camping. But Jerry's true passion has been coaching youth travel baseball and softball, which he did for almost 20 years.
Email: Jerry.Michaels@ConaxTechnologies.com
Office:+1 716 684 4501 x369
Normal Time Zone: GMT -5