Supporting Fuel Cell Technology
At the forefront of innovation
Customized solutions
Throughout the world, developers, researchers and experts believe that fuel cell technology is the key to a cleaner, safer and more efficient energy source. Conax Technologies is dedicated to supporting the fuel cell industry with effective, reliable means of temperature measurement and pressure/vacuum sealing.
Conax high-performance solutions are used both within the fuel cell stack and in the balance of plant to improve efficiency and profitability. And fuel cell developers rely on Conax solutions to help get their products to market faster.
Temperature measurement applications
As a key component supplier to the power industry for more than 65 years, we understand your need for accurate temperature measurement in energy production. We offer standard and customized thermocouples, RTDs and thermistors designed to meet your precise needs and withstand challenging environments.
Conax temperature sensors provide accurate measurement in temperatures ranging from subzero to 4200º F (2315º C). Whether measuring process temperatures within the fuel cell stack or in the balance of plant, Conax RTD and thermocouple sensor assemblies ensure the accuracy needed for maximum operating efficiency.
Conax temperature sensors can be used in all common fuel cell technologies, including PEM, alkaline, phosphoric acid, molten carbonate and solid oxide fuel cells.
Pressure and vacuum sealing devices
We also manufacture a complete line of pressure/vacuum sealing devices that feature the "soft sealant" technology pioneered by Conax. We remain the leading manufacturer of this type of sealing device for wires, electrodes and probes, providing solutions that maintain the containment barrier and provide environmental protection for workers and equipment.
Conax feedthroughs are used whenever probes, electrodes, wires or sensors pass through a pressure or environmental boundary. They serve as mounting devices and/or environmental seals. The compression of the soft sealant creates a seal on the element, restraining it from moving under pressure or vacuum and barring movement of gas or liquids along the element.
In most cases, the sealants are replacable and the feedthrough can be loosened and retorqued to allow adjustment in immersion length. Conax sealing devices can be customized with special mountings, threads and specifications to meet your unique needs.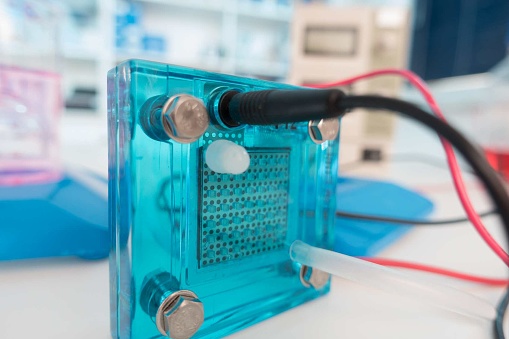 Thermocouple Assemblies—Conax manufactures thermocouples in a wide range of assemblies, with an emphasis on reliable measurement devices that withstand challenging environments, such as corrosive gases and acidic electrolyte.
RTD Assemblies—Conax wirewound platinum RTD assemblies feature a wirewound element encased in either a stainless steel or Inconel 600 sheath. The RTD's nickel leadwires are supported and insulated throughout the sheath with densely compacted high-purity magnesium oxide. This allows the sensor to be bent like a thermocouple except in the tip portion that contains the element.
Fiber Optic Feedthrough (FSA) —Conax Technologies has adapted our proven soft sealant capability to include the ability to compress a soft sealant material around the outside diameter of a fiber optic cable. The fiber optic cable is encased within a rugged stainless steel sheath that protects the cable from damage during the sealing process. The sheath is then placed through a seal fitting (also known as a sealing gland). This process allows the fiber optic cable to be sealed without the use of epoxies and with minimal out-gassing. Conax assemblies are designed to seal on virtually any size fiber down to a 400 micron jacket. The fiber optic feedthrough sub-assembly can be used with various Conax Technologies seal fittings, including multiple hole fittings, and can be adapted for special applications.
Fiber Cable assemblies (FCA)—Conax also manufactures rugged, high-performance cable assemblies for extreme applications. These cable assemblies feature high quality, reliable factory terminations and are available in a variety of lengths, fiber types and connection styles. Each cable assembly can be optically tested for connection losses.
Bring us your unique challenges.
We know that innovative ideas come from collaboration. By taking the time to understand your unique challenges, we develop the ideal solutions that help you—and your customers—succeed.
Our commitment to providing quality, innovative products on time and at a competitive cost continue to make us an indispensable partner for every customer we serve.
Customer loyalty
Customer satisfaction and loyalty fuels everything we do. Conax is proud to maintain a Net Promoter Score that is consistently in the 99th percentile.
Complete the contact form to find out more